TBT is short for Tamara Byrd Tatich, and I've been managing digital marketing campaigns and websites for businesses big and small since 1999.
 Our smaller clients lack the time needed to competently implement their email promotions and automated communications strategies, and that's where we come in. Integrated with your website creates a cohesive and impactful user experience. For larger companies, we work with your marketing team and/or agencies through the conceptual to the deployment phases – or directly with the department leaders, owners or principals.
 Although we are usually retained as an external marketing department for several companies – we equally embrace clients in need of "turn-key" campaign or a project basis
If you were to check out our blog, you'll find more my personal side. My clients become friends and family, so I'm happy to share my life with my husband, Michael and our passions. Check out the section of recipes, photos of our travels and activites we enjoy that enrich our lives that ultimately bleed into the creative of work product. Enjoy getting to know me, and I look forward to getting to know you!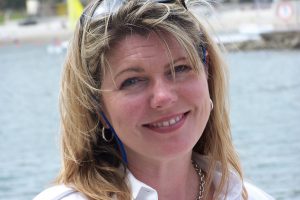 With Over 20 Years of Experience, You Can Rely on Us to Deliver Top-Quality Services
At our company, we take pride in our 15+ years of experience providing top-quality services to our clients. Our team has developed a wealth of knowledge and expertise in our industry, allowing us to meet the needs of our customers with precision and care.
Increase Your Sales with TBT Today
The sales performance analytics have given us invaluable insights into areas where we can optimize our processes.